About Marta Vizcarra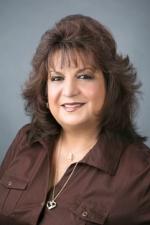 Marta Vizcarra
Contact Information
Mobile: 520.861.6397
NMLS #: 492437

Office Address
1610 E River Road Suite 118
Tucson, AZ 85718
As an Arizona native, Marta grew up in Safford, and graduated from Safford High. She went on to obtain her Arizona Institute of banking degree at Eastern Arizona College. Marta found her calling in banking where she was for 17 years. Later on with her true passion of helping people she chose the Mortgage Industry, where she has been since 1993. With over 37 years of lending experience, Marta loves her profession.
As a licensed Senior Mortgage lender in the state of Arizona, Marta has worked with hundreds of people to achieve their dreams of home ownership and home loan financing. Her lending philosophy focuses on ultimately helping her clients decide on the mortgage options best suited for their needs.
Marta is very active in her community; she is a member of AZ association of Mortgage women, the Hispanic Chamber of commerce. She also volunteers for the Miss America Program through the Miss Arizona Scholarship Program as Executive Director of the Miss Tucson Desert Rose, Miss Tucson Old Pueblo and Miss Tucson Del Sol Scholarship program. Her three Miss Tucsons keep her very busy shopping and getting ready for their competitions. Her valued time off is spent in California with her two wonderful children, Jason and Shamara and her three amazing grandchildren: Jayson, Jacob and Morgan.